Moscow Senior Activities
Friendly Neighbors Senior Citizens, Inc. provides a senior meal program along with activities directed to senior citizens.

If you want to know the status of the meals or activities, call the phone that rings in the Welcome Room: 208-882-1562; leave a voice message if no one answers.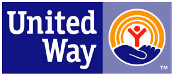 Friendly Neighbors Senior Citizens, Inc. is a non-profit recognized by the IRS as a 501(c)(3) charitable organization. Friendly Neighbors is proud to be a 2021 United Way agency member of the United Way of Moscow/Latah County.

Donations are critical to the work of Friendly Neighbors. The donations we receive for senior meals served and delivered do not cover the actual costs of the meals. If you would like to help us continue to provide these needed nutrition services to Moscow area seniors, donations may be sent to our address of Friendly Neighbors, 412 East Third St, Moscow, ID 83843. Checks may be made out to "Friendly Neighbors."

If you shop at Amazon, there is a way for 0.5% of your purchase to be donated to Friendly Neighbors. Friendly Neighbors has registered as an "Amazon Smile" charity. If you click the above "Go to smile.amazon.com" banner, it will take you to the Amazon login and connect Friendly Neighbors as the charity to receive 1/2 of one percent of your total purchase (at no extra cost to you, the businesses support this effort).

---
Friendly Neighbors Senior Lunches

The Moscow senior meal site, operated by "Friendly Neighbors," is in the Great Room of the 1912 Center and hot, low cost, nutritious lunches are served on Tuesdays and Thursdays with social time and limited salad bar at 11:30 AM (soup and dessert are available by 11:00 AM) with the main meal served at noon. The suggested donation for a meal for seniors (60+) is $4.00; meals for non-seniors cost $7.00 (including sales tax).

Meals can be arranged for home delivery, too. For information on home meal delivery and qualifications, call the Community Action Partnership in Lewiston at 800-326-4843 (or 208-746-3351).

The Palouse Fiddlers entertain luncheon-goers on the last Thursday of some months, though not every month. Our monthly menus indicate when they are performing at our lunches. Check our menus for details.

Photos of Senior Lunches

Map to locate meal site in Moscow's 1912 Center at 412 East Third Street (across from the Moscow High School)
---
Senior Activities:
Many organized activities have moved from the Welcome Room (formerly the Senior Center) to the Green Dragon Game Room. Those age 55 and older may use the PCs in the Welcome Room. Tuesday chair yoga meets in the Lecompte Auditorium and dance fitness gold meets Thursdays in the Arts Workshop. Check activity calendar for days; not all activities meet weekly.

Bus to Worley Casino
There is a free bus to the Coeur d'Alene Casino near Worley, usually on the second Wednesday of each month. For more information, call Kathy at 253-951-7552.
---
Retired Senior Volunteer Program (RSVP) and WA-ID Volunteer Center

The regional RSVP coordinator from Lewiston is not currently coming to the Moscow Senior Center. The WA-ID Volunteer Center, Inc. in Lewiston may be reached toll-free at 888-546-7787, or their toll number is 208-746-7787. RSVP is always looking for new volunteers and new placements in the community. Moscow area volunteers staff the Moscow Senior Center.

The RSVP program is part of the Senior Corps.
---
Popular Links

Medicare Prescription Drug Coverage
Here's the link for information about Medicare Part D Prescription Drug Coverage with information about the local plans, Drug Plan Finder, Enrollment Center, and more.

Centers for Medicare & Medicaid Services

BenefitsCheckUp, Service of the National Council on Aging
Missing Out on Benefits?
BenefitsCheckUp helps thousands every day to find programs for people ages 55 and over that may pay for some of their costs of prescription drugs, health care, utilities, and other essential items or services. Please fill out our simple questionnaire to find programs that can assist you or your loved ones.

Medicare Plans, a Patient Resource Center
Resources about Medicare Plans
What is Medicare?

Assisted Living Facilities:
Directory of Assisted Living Facilities and Senior Care in Idaho
Assisted Living Facilities

Compare Nursing Homes in Your Area:
Find Link on Medicare Official Site
Nursing Home Abuse and Neglect

Last date updated: 02 January 2023

Send your comments to: Webmaster